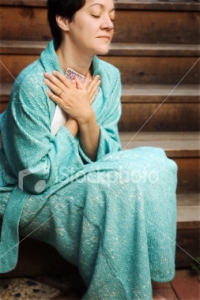 My Precious One,
I formed you in your mother's womb. You are fearfully and wonderfully made. My thoughts of you Precious One are wonderful and the sum of them is so great they are more in number than the sand. I will establish the work of your hands. Goodness and mercy shall follow you all the days of your life. With long life I will satisfy you and show you of My salvation. The plans I have for you are good, to give you a future and a hope in Me. Dwell in My secret place Precious One, abide under the shadow of My wings and no evil shall befall you, nor shall any plague come near your dwelling. I will send My angels concerning you all the days of your life.
I have so loved you Precious One, that I came to earth that you may have everlasting life. Seek first My kingdom and all your hearts desires shall be added to you. You are My chosen One, I have called you to go into the world and preach the gospel to every creature.
Do not be afraid, Precious One, for I will be with you wherever you go. My rod and staff shall comfort you. Hope in Me and tell of My righteousness and salvation to all who have ears. Declare My strength to this generation and My power to everyone who is to come. Trust in Me with all your heart and lean not on your own understanding; in all your ways acknowledge Me, and I will direct your paths.
Love Me above all else Precious One, obey My commandments and all of My blessings shall come upon you and overtake you because you obey My voice. I am deeply in love with you! Welcome my love for you this day. I want to show you how wide and deep my love is for you. Precious One, let's talk again tomorrow. I have much more to tell you. Simply open The Word of God and I will daily unfold a love note to you. Bask in My love. Relish in My Truth. Everything will be all right when you stay close to me.
Love,
Your Heavenly Father
(This love letter to you originates from: Psalm 139:13,14,17,18, Psalm 91:16, Jeremiah 29:11, Psalm 91:1,10, John 3:16, Matthew 6:33, Mark 16:15, Joshua 1:9, Psalm 23, Psalm 71:15, Proverbs 3:5,6, Deuteronomy 28:2)