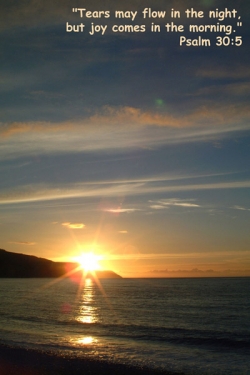 My Precious Friends,
I am very sad today. I have had to make the decision to no longer post pictures of Alyssa on my site. I have been bombarded lately with triple "x" porn sites trying to get onto my web page and leave inappropriate comments. Although, this practice occurs regularly on web pages, I am no longer comfortable posting personal pictures at this time.
I wept this afternoon as I deleted the pictures of my precious little one. I know of the joy these pictures have brought to you, my family and friends all over the country. I am repenting on my behalf for thinking that my site would be free of perpetrators. I truly did not think that my Christian site would attract inappropriate material.
As I deleted the pictures, I prayed out loud:
"Lord, I forgive these people. You died for them too. May you free them from bondage and soften their hearts to the things of God. They need you so desperately. May you bless them. I pray that something on my site or someone they know will bring them to salvation. I love them Lord – I know it sounds strange, but they are just looking for You, God. May they find what they are looking for – Jesus Christ. Once again I forgive and bless them." Amen.

Will you join me in praying for those held captive in pornography today? Let's believe that God will make something good out of this.
A note to family and friends:
I am putting together a secure page on www.lifewithalyssa.com that will allow only those approved to view updated pictures of our family. If you would like to be included and given access to this page, please click here and leave your contact info (including your email address).
My love and blessings to each of you,
Tracy