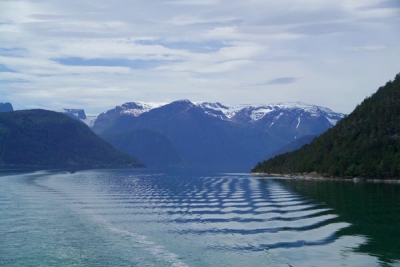 "Summing it all up, friends, I'd say you'll do best by filling your minds and meditating on things true, noble, reputable, authentic, compelling, gracious – best, not the worst; the beautiful, not the ugly; things to praise, not things to curse."  Philippians 4:8, The Message
Have you ever had one of those days when all you seem to hear is bad news?  Maybe it was a telephone call, an email or your local news that brought these dreadful reports to your attention and before you knew it, you were sinking into a state of hopelessness!  And although it would not be wise to totally ignore such issues, Paul clearly states in the verse above that it is in our best interest not to meditate on the worst, but on the best of things.
Every day it is important for us to find at least one positive report to meditate on.  It may be the testimony of a friend who got a breakthrough, a family member who received a raise or you may have gotten a good report from your doctor, but even if you can't seem to think of anything praiseworthy on earth, you can always ponder God's Word.  I have found that just one Word from God can change your life! 
In honor of thinking upon what is true, noble, reputable, compelling and gracious, I am going to share with you a few scriptures to meditate on when you are longing to think upon the best and not the worst:
My God can take me higher than my circumstances:
"Hear my cry, O God; attend to my prayer.  From the end of the earth I will cry to you, when my heart is overwhelmed; lead me to the Rock that is higher than I.  For you have been a shelter for me, a strong tower from the enemy.  I will abide in Your tabernacle forever; I will trust in the shelter of Your wings.  Selah."  Psalm 61:1-4
If God is for me, who can be against me:
"God is our refuge and strength, a very present help in trouble.  Therefore I will not fear, even though the earth be removed, and though the mountains be carried into the midst of the sea; though its waters roar and be troubled, though the mountains shake with swelling.  There is a river whose streams make glad the city of God.  The holy place of the tabernacle of the Most High.  God is in the midst of her, she shall not be moved; God shall keep her, just at the break of dawn."  Psalm 46:1-5
When I speak the Word of God out loud, it will move mountains on my behalf:
"For the Word of God is living and powerful, and sharper than any two-edged sword, piercing even to the division of soul and spirit, and of joints and marrow, and is a discerner of the thoughts and intents of the heart."  Hebrews 4:12
Let's make a choice to think upon good things this day.  Even when we are dealing with difficult circumstances we can have joy within our heart as we meditate on things worthy to be praised.
Prayer:
"Lord, I lift up every negative report to You today.  I ask that while I think upon the good things, that You would move on my behalf.  I declare that You are above every circumstance in my life and I will not fear.  You tell us in Psalm 46, that we do not need to fear because You are our refuge and strength and our very present help in trouble.  I love You and I choose today to think upon what is true, noble and praise-worthy.  Amen."