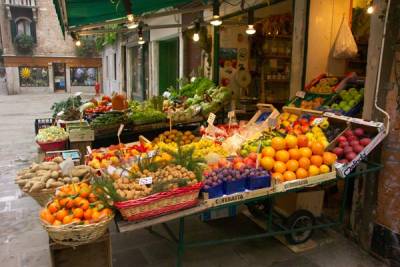 "For I know the plans I have for you, says the Lord.  They are plans for good and not for disaster, to give you a future and a hope."  Jeremiah 29:11, NLT
It is one thing to say that we trust God, but it is another thing to trust Him during the darkest hours of our lives. Our faith is kind of like hand-selecting an orange to eat.  It may appear that we have picked a perfect orange, but we truly do not know the state of the fruit inside until the orange is either peeled or crushed.  We may think we trust God, but when our circumstances come crushing down on us, it is only then that we are truly aware of our level of faith in Him.
The truth is that I cannot boast of my faith in God, but I can boast in His faith in me.  Selah (pause and think about this for a moment).  Personally, I have found that the key to trusting God is for me to focus on Gods love and trust in me rather than my love and trust in Him.   Lets think about this for a moment, shall we?  God entrusted His only Son, Jesus to die on a cross for you and me.  He did this in order to regain relationship with us.  God loves us and John 3:16 clearly states that God so loved the world (you and me) that He gave His only begotten son that we might have eternal life.  When life hits us hard, we can trust in God because He loves us with an everlasting love.  Just let this truth sink in:  God loves me.  I can trust God during hard times simply because He loves me and God trusts me to carry His Presence wherever I go.

If you are struggling to trust God, be at rest my friend and begin to meditate on God's love for you.  It is out of His love for you, that you can trust Him at all times.  He is a faithful father and everything you need this day.
Prayer:
"Lord, thank you for the cross.  Thank you for praying for me daily.  I long to trust You at all times.  Help me to fully understand the height and depth of your love for me.  I want to be still and know that You are God in my life.  I can boast in the fact that You love me and that my sins are covered in Your Blood.  I am the righteousness of God.  I love you Jesus and I will declare Your name to those I come into contact with this day.  Amen."