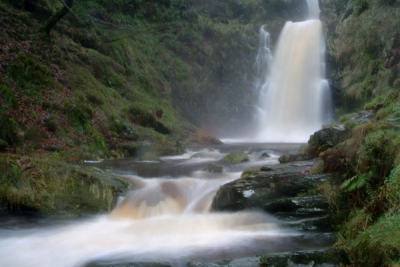 "For You are my hope O Lord God; You are my trust from my youth. By You I have been upheld from birth; You are He who took me out of my mother's womb. My praise shall be continually of You." – Psalm 71:5-6
A while back I was asked to speak to a group of teenagers at a local community center. I was thrilled to receive the invite due to my life being radically changed at the age of 16 when I surrendered my life to Christ. As the anticipation grew I began to seek the Lord about what to convey and after a few days of prayer, I had no doubt what God wanted to say to these young adults.
Upon my arrival, I entered a huge great room filled with chairs and young people engrossed in conversations and laughter with one another. I could see the remains of pizza boxes on a nearby table and the smell of pepperoni still lingered in the air. I found a vacant chair to sit and listen to the teens as they talked about the challenges of life and love. I was later formally introduced and to my amazement these teenagers sat at attention as I shared my personal story of being a depressed, suicidal teenager and how God transformed my life. I could tell by their eyes they understood the hurt and pain that I had gone through. I found out later that many of them also had gone through deep pain themselves.
I informed them that God wanted to convey something to them that night that could radically change their lives – I encouraged them to always place their hope in God and not the things of this world. This opened up conversations on how we can place our hope in other things, such as: people, circumstances, our performance, greed or selfish desire rather than in God. And as we discussed these faulty avenues of hope, it was unanimous that when we choose to hope in the things of this earth that we end up feeling more disappointed, fearful and anxious. We resolved that the only way to find true peace and satisfaction in life is by placing our hope in God. It was such an honor to share with these precious teenagers that night about fixing their eyes on God and I am thankful that each young adult prayed to draw closer to God and to place their hope in Him.
The truth is, no matter our age, it is a constant struggle for us to place our hope in God each day. As a rule of thumb – if you're feeling frustrated, disappointed, fearful or anxious – your hope is probably in something other than God. As we choose this day to place our hope in Him, no matter what your circumstances may be at this time, you can have a confidence that God will perfect that which concerns you and you will experience a supernatural peace as you trust in Him.
Prayer:
Lord, I choose this day to place my hope in You. Help me to keep my eyes fixed on You and not my circumstances. I speak over my mind, body and spirit this day, "Be still and know that God is in control and He is moving on my behalf today." I let go of fear, frustration, disappointment, unforgiveness and I grab onto The Hope that never disappoints – Jesus! Amen.